Fracture-Proof Your Bones: A Comprehensive Guide to Osteoporosis
A woman is just as likely to get an osteoporosis fracture as she is to get breast, uterine and ovarian cancer and every three seconds someone with osteoporosis breaks a bone. In fact, people spend more time in a hospital because of osteoporosis than for diabetes, heart attacks and breast cancer.

But the conventional approach is woefully inadequate. It focuses almost exclusively on improving bone density, even though a bone density test only predicts 44% of women and 21% of men who will break a bone. It doesn't have to be this way.

Fracture-Proof Your Bones contains two decades of Dr. Neustadt's research, teaching and clinical experience helping patients naturally grow stronger bones and reduce their fracture risk. This book will teach you:
How to FIND AND ELIMINATE hidden dangers that cause osteoporosis and fractures.
How to CREATE a holistic plan using diet, lifestyle, exercise, and dietary supplements to protect your bones.
How to TALK to your doctor about medications and osteoporosis to make sure you get the best possible care.
Product details
Publisher: LiveFullOut Media
Year published: 2022
Language: English
Paperback: 236 pages
ISBN: 978-0-578-35696-9
Dimensions: 5.5 x 8.5 inches
---
Share this Product
Customer Reviews
100
reviewers would recommend this product
Write a Review
09/09/2022
Myrna B.

United States
I recommend this product
Very Interesting
I have enjoyed reading this book. I have to admit, my daughter is Penelope. She had told me about the book. That had been my basic reason for buying the book. However, I find it very interesting and informative. I have osteoporosis and really don't like growing shorter. I need to strengthen my bones. This book as well as your calcium supplement are most helpful.
Thank you for leaving your review. I'm glad you're finding the book helpful for teaching you how to take better care of your bones.
09/09/2022
Damon J.

United States
I recommend this product
Well-researched and practical suggestions
If you want to improve your bone health, take the best step by reading Fracture-Proof Your Bones. Dr. Neustadt's well-researched and practical suggestions give you the information and insight you need to greatly reduce your fracture risk.
Thank you for leaving a review and sharing how much you liked the book.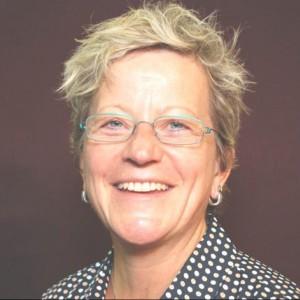 LA
09/06/2022
Lise A.

United States
I recommend this product
I recommend it to my patients
I am grateful for this book and recommend it to my patients. In this well-written, comprehensively researched and practical book, Dr. Neustadt makes a compelling case for why we need to dramatically change the way we think about, and manage, osteoporosis. In Fracture-Proof Your Bones, you will learn what really makes an impact in strengthening the resilience of your bones against fracture. This book is for people with osteoporosis who want to live fracture-free lives, and also for those who want to minimize their risk of developing osteoporosis. You will come away from this book armed with information and strategies that you can incorporate right away!
Thank you for your review and for recommending Dr. Neustadt's book to your patients.